Sometimes, in life, we are privileged to become part of something great.  In January, I photographed the wedding of Nick and Evelyn; it was my first Greek wedding, and I simply fell in love with their family and their culture.  So, needless to say, when Zoe (pronounced Zoey) Nicks younger sister,  messaged me to shoot her wedding, I jumped at the opportunity to work with her family again. I loved working with them before, and I certainly have so much fun capturing their events.  Zoe chose the beautiful Stambaugh Auditorium in Youngstown, Ohio to announce her engagement to Paul with Friends and Family.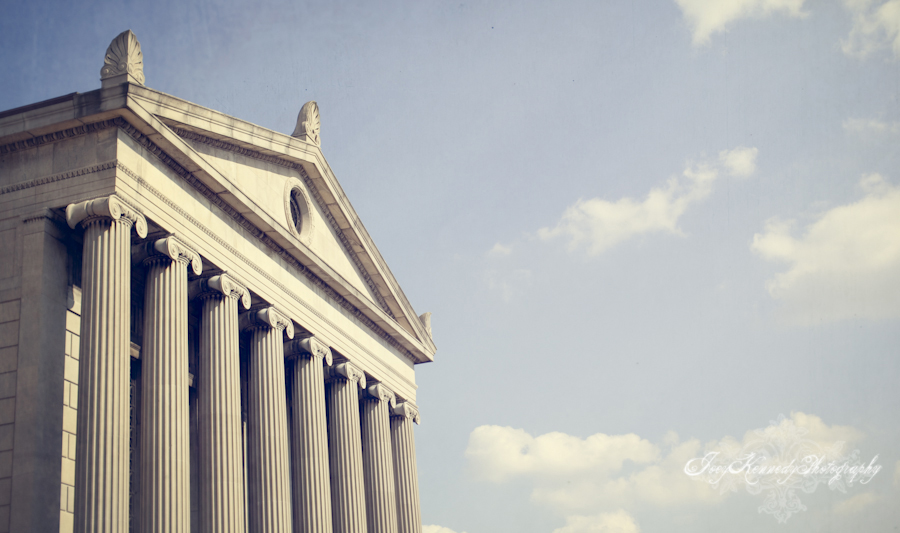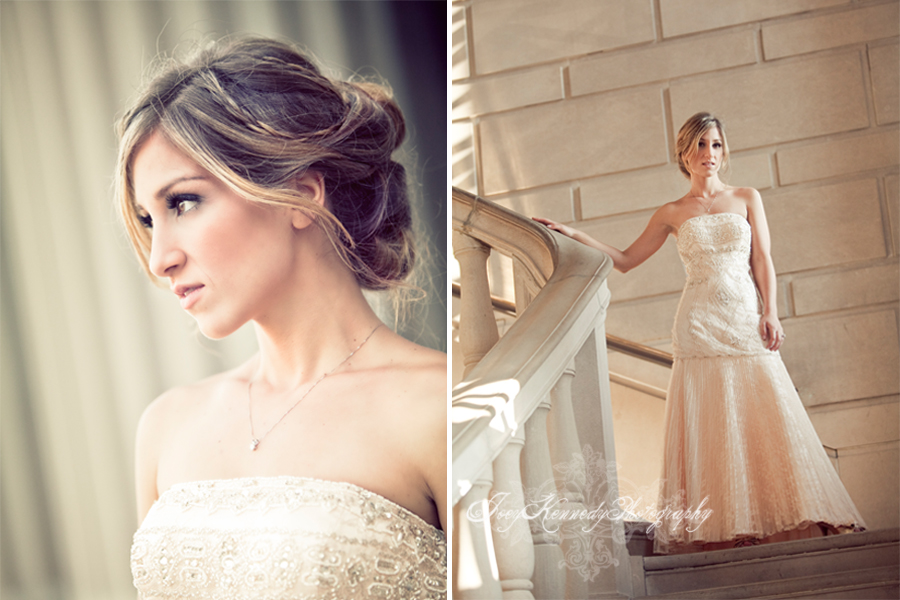 I absolutely love the vintage look of Zoe's dress by Sue Wong who creates modern vintage looks.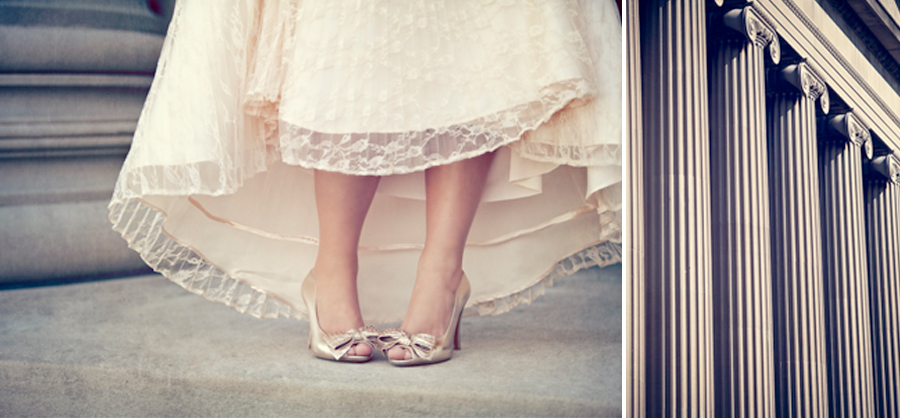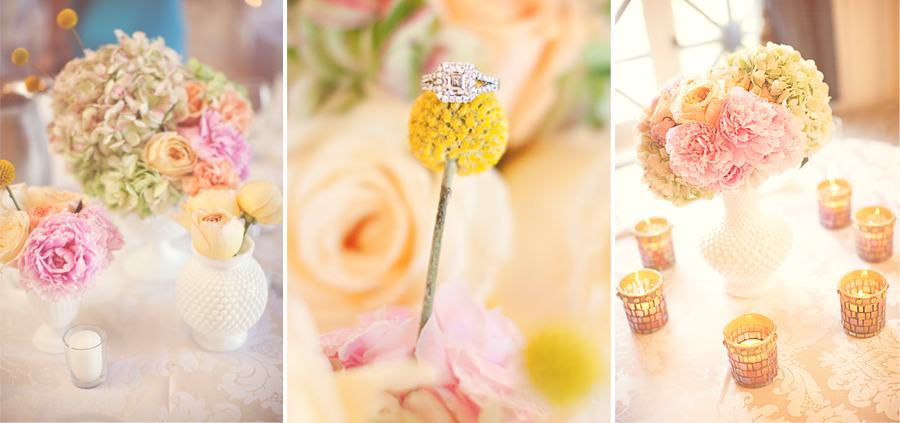 Zoe is a modern vintage girl, even the Asscher Cut of her diamond ring has a vintage flare and everyone was floored by its beauty!!  She decorated her tables with vintage milk glass, I asked Zoe to tell me how she collected it: "I've seen milk glass used in some featured weddings, and I fell in love with it. I ended up going to some antique/thrift stores to find some for myself and ended up hitting the jackpot at the I-76 Antique Mall in Ravenna, OH.  I made two trips: once with Paul and once with my Dad who helped me track down good pieces. Now I have a nice collection with special meaning that I plan to use forever and house in a china cabinet someday."  She used pink Peonies (her favorite), pink/green Antique Hydrangea, pale yellow Garden Roses, Timeless Cream Roses, peach Carnations Craspedia (aka Billy Balls)  flowers for center pieces.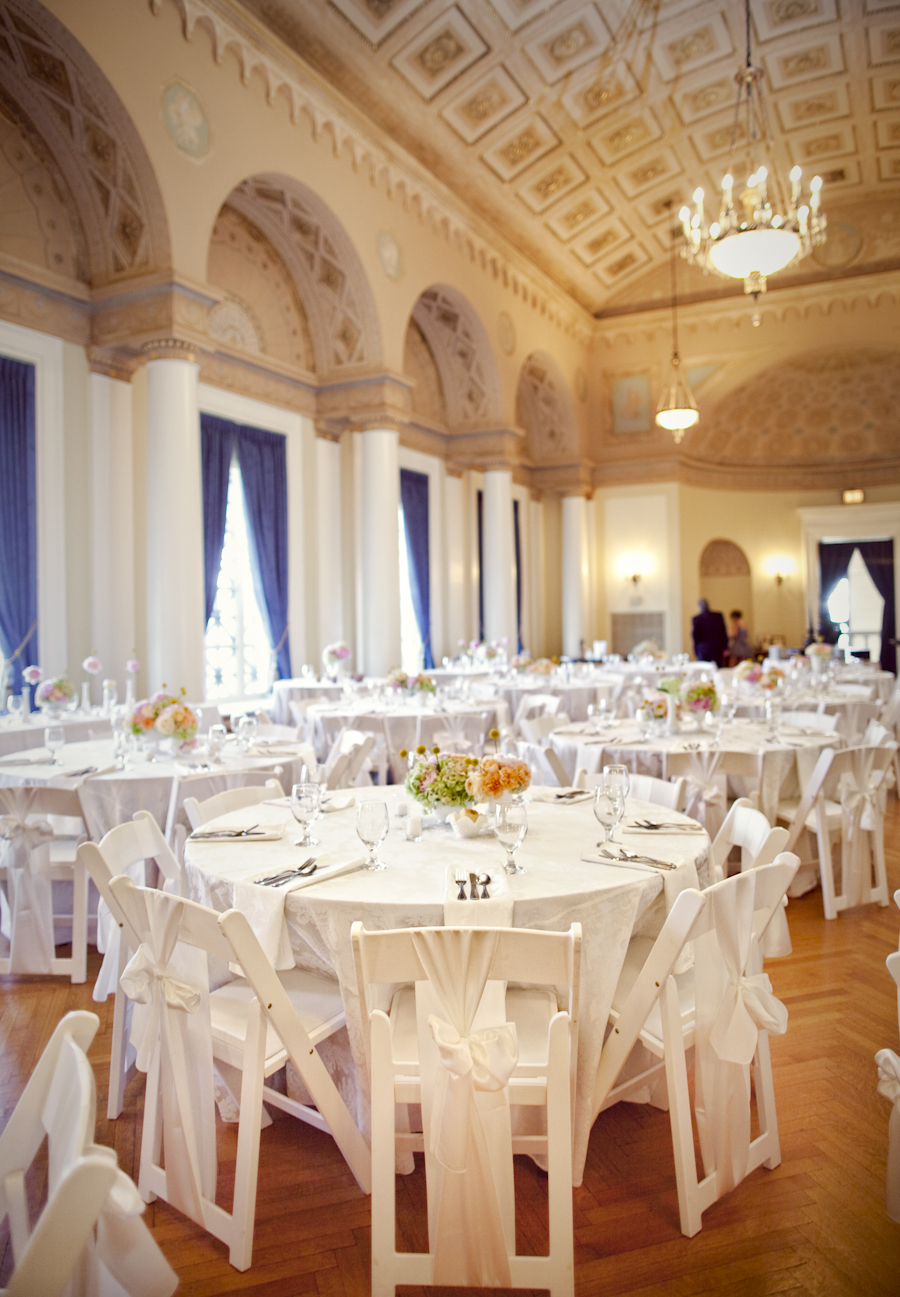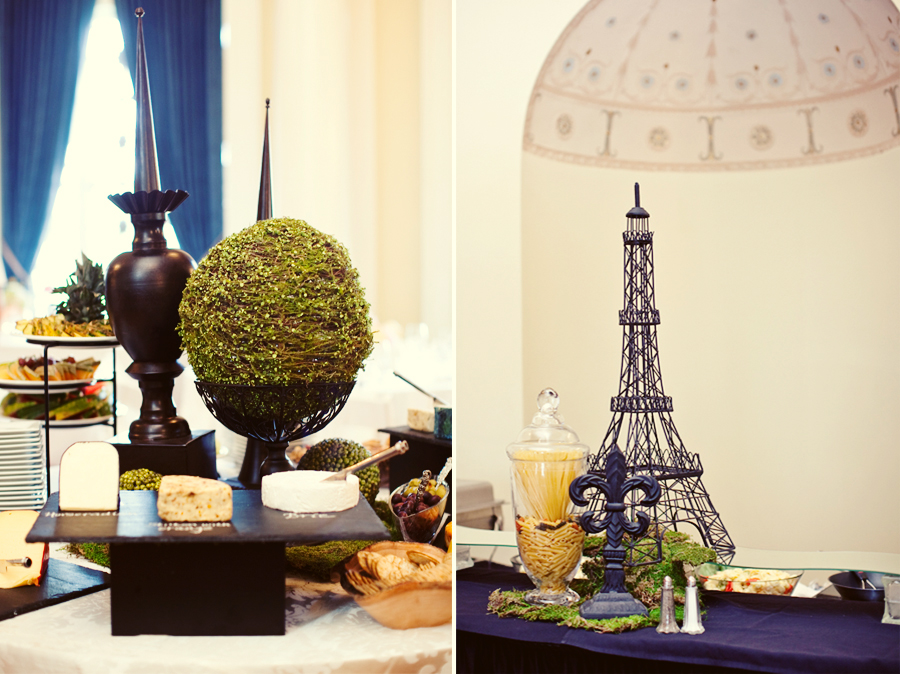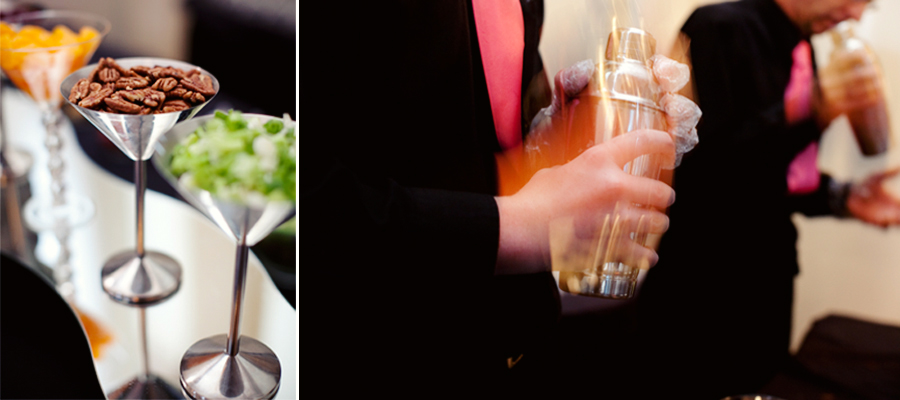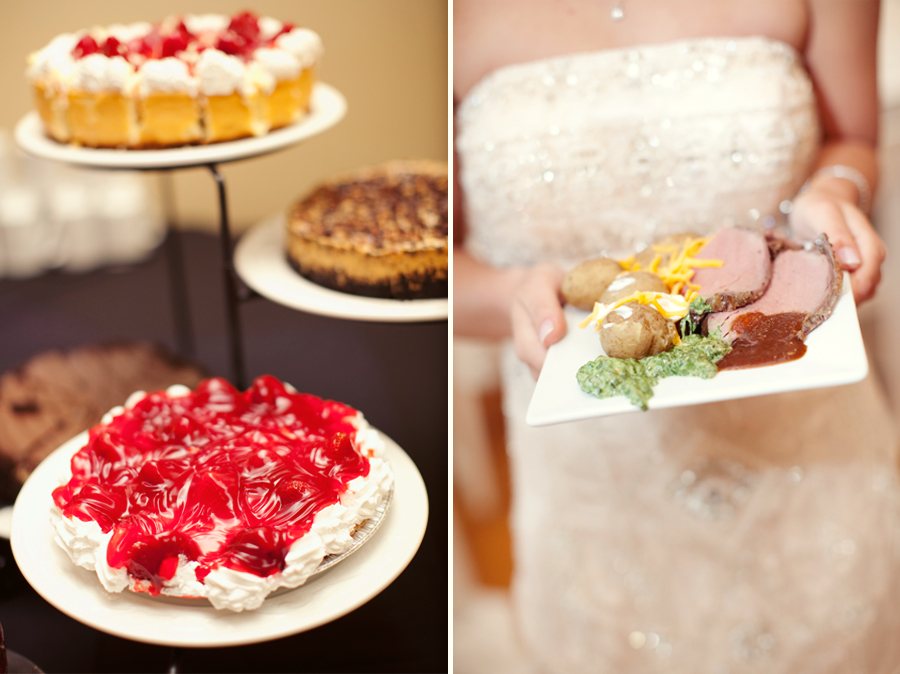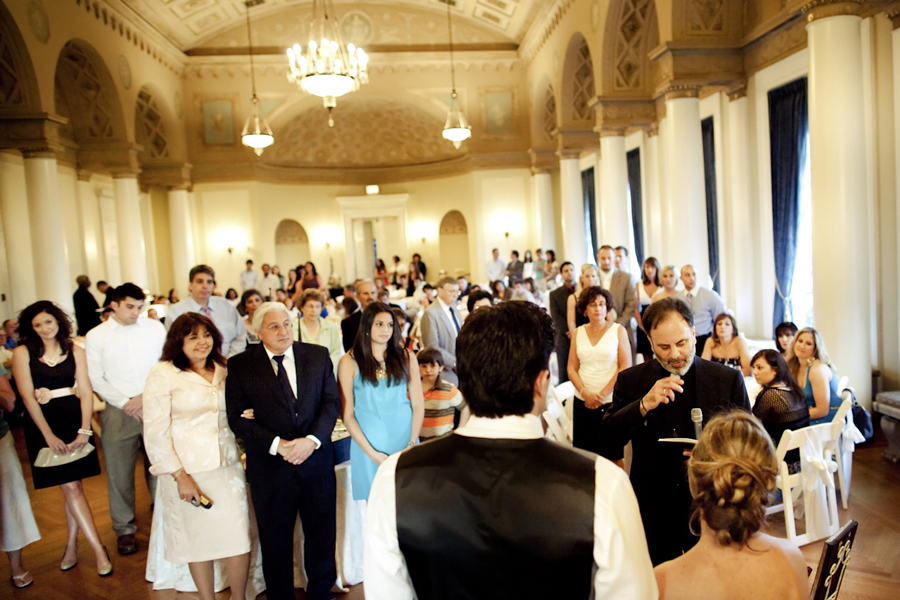 Paul is converting to Greek Orthodox, and the tradition is to have their Priest pray a blessing on the rings.  I love this shot of Zoe putting the ring on Paul, she was so nervous : )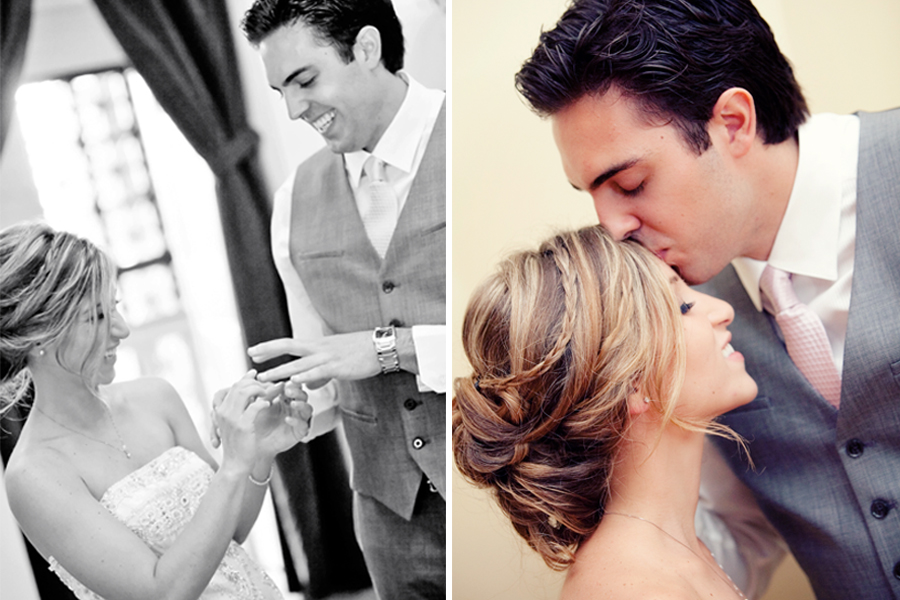 Zoe hired a Frank Sinatra Tribute Artist, he was great and really sounded like Frank!  His name is Michael Sonata. He services Pittsburgh aswell.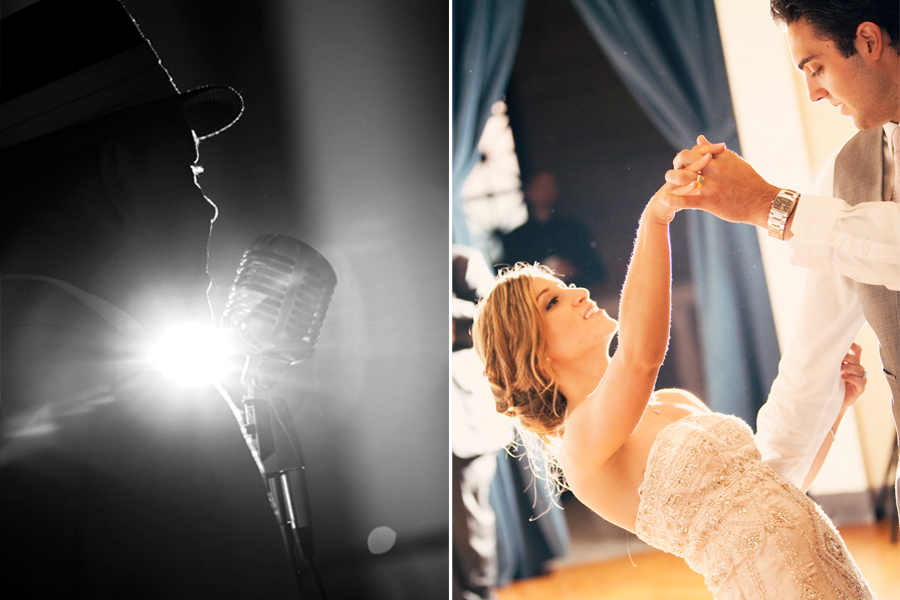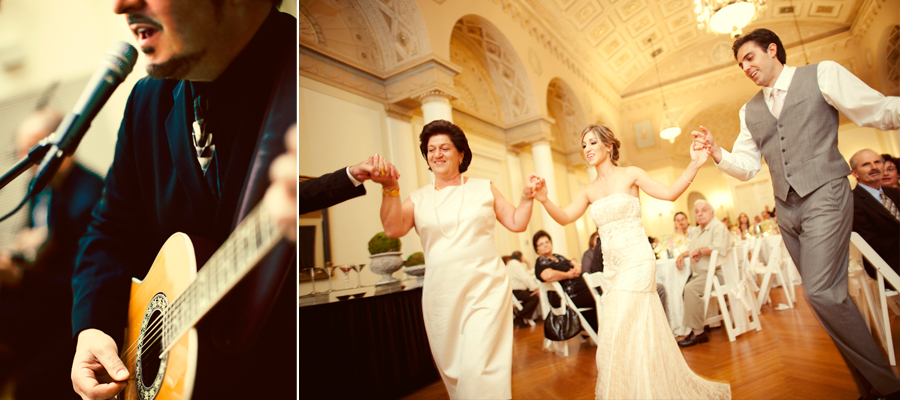 What Greek event would be proper without traditional family dancing?  I love this shot of Zoe and her mom leading the way with Paul in tow; both sets of parents joined in while The Fabulous Grecian Keys played traditional Greek songs.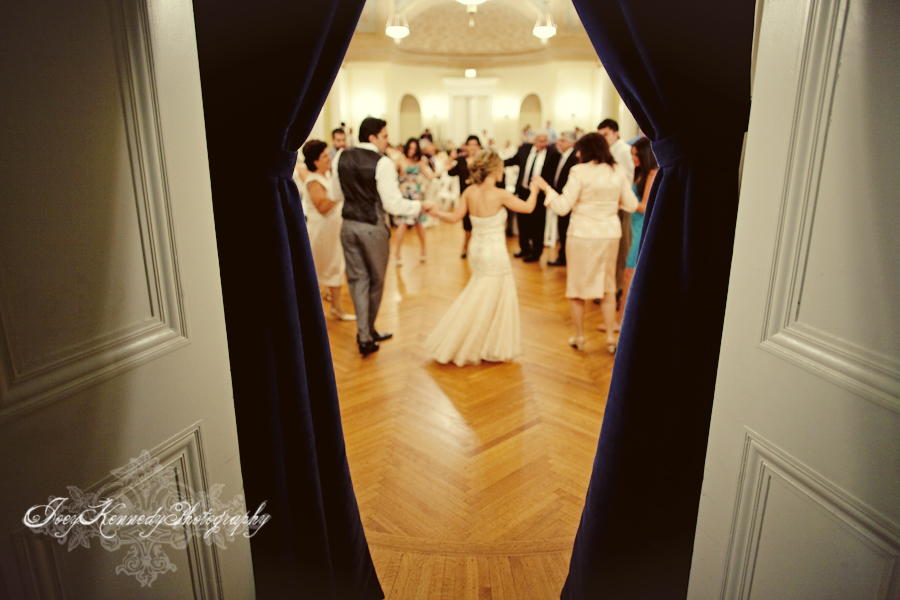 I love moms because they are beautiful and look at the babies they make!  Congrats to Mrs. Katsourakis and Mrs. Namey!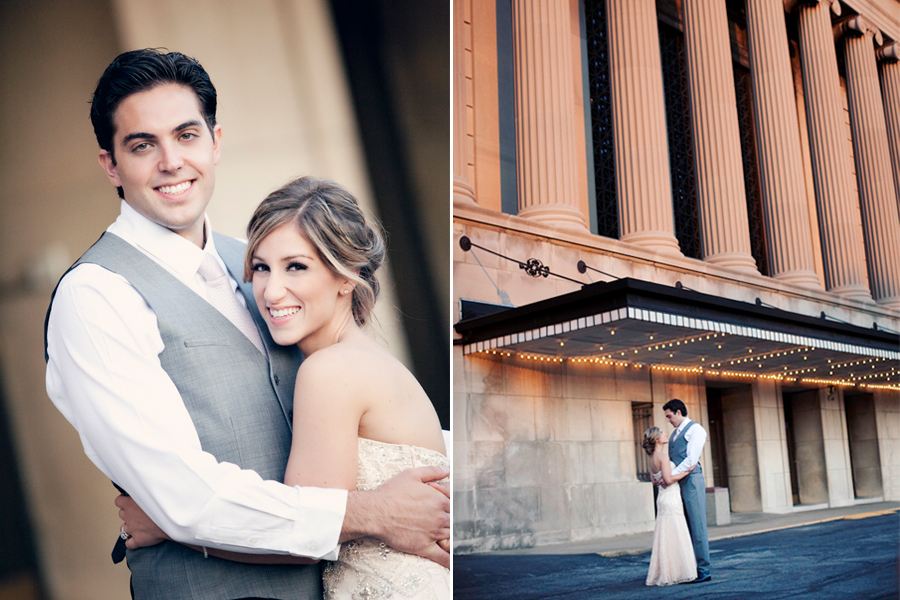 Zoe  and Paul have been dating over 4 years now; here is the story of how Paul asked Zoe to marry him – in Zoe's words:  "It's kind of a funny story. It was just a normal Thursday; Paul was at school (Pitt), and I was at home (we usually only get to see each other on weekdays).  So, the day went on as normal, and I went to sleep at around 11. Well, at midnight, I was awakened by my 2 yorkies playing and running around with someone. I woke up and saw Paul in my house and was pretty confused. He waited a few minutes for me to come to and came over to me. He reached into his pocket, put the ring on my finger, and asked me, so simply, to marry him.

It was a 'yes.'  It turns out, Paul had driven to and from New York City to get the ring and had brought it to me as soon as he got back (midnight)."  Ah-h-h. He asked my dad not to set the alarm and to keep the door unlocked for him that night. He really surprised me; it made it so intimate and special that he would go to so much trouble for me. I couldn't ever ask for anything more. "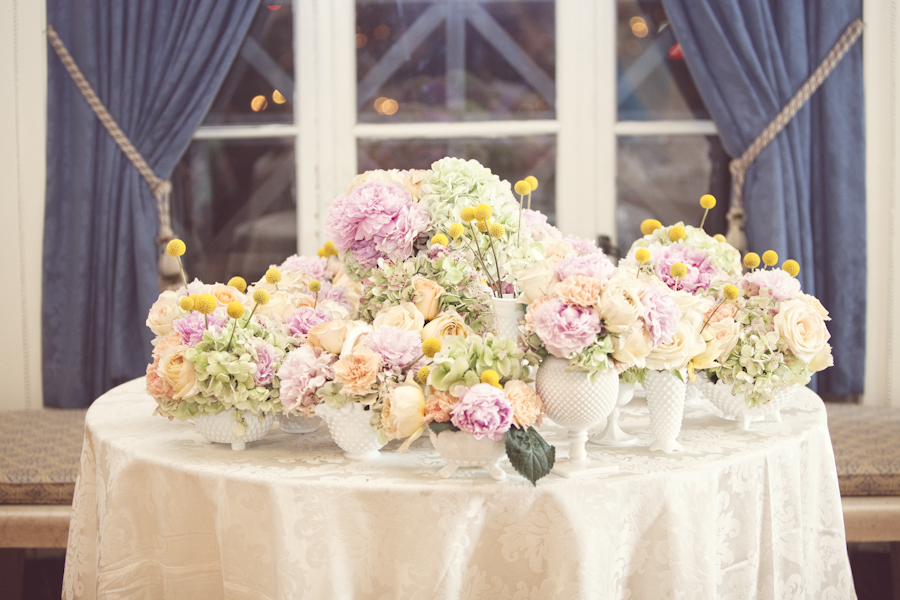 At the end of the night, Zoe gave away the vintage milk glass with flowers to her guests, what a classy touch!  Thank you Zoe for having me out and I can not wait for your engagement session!
Vendors:
Location: Stambaugh Auditorium
Caterer: Jody's Pantry
Band: The Fabulous Grecian Keys
Frank Sinatra Tribute Artist: Michael Sonata
Here is a slideshow from the Party…